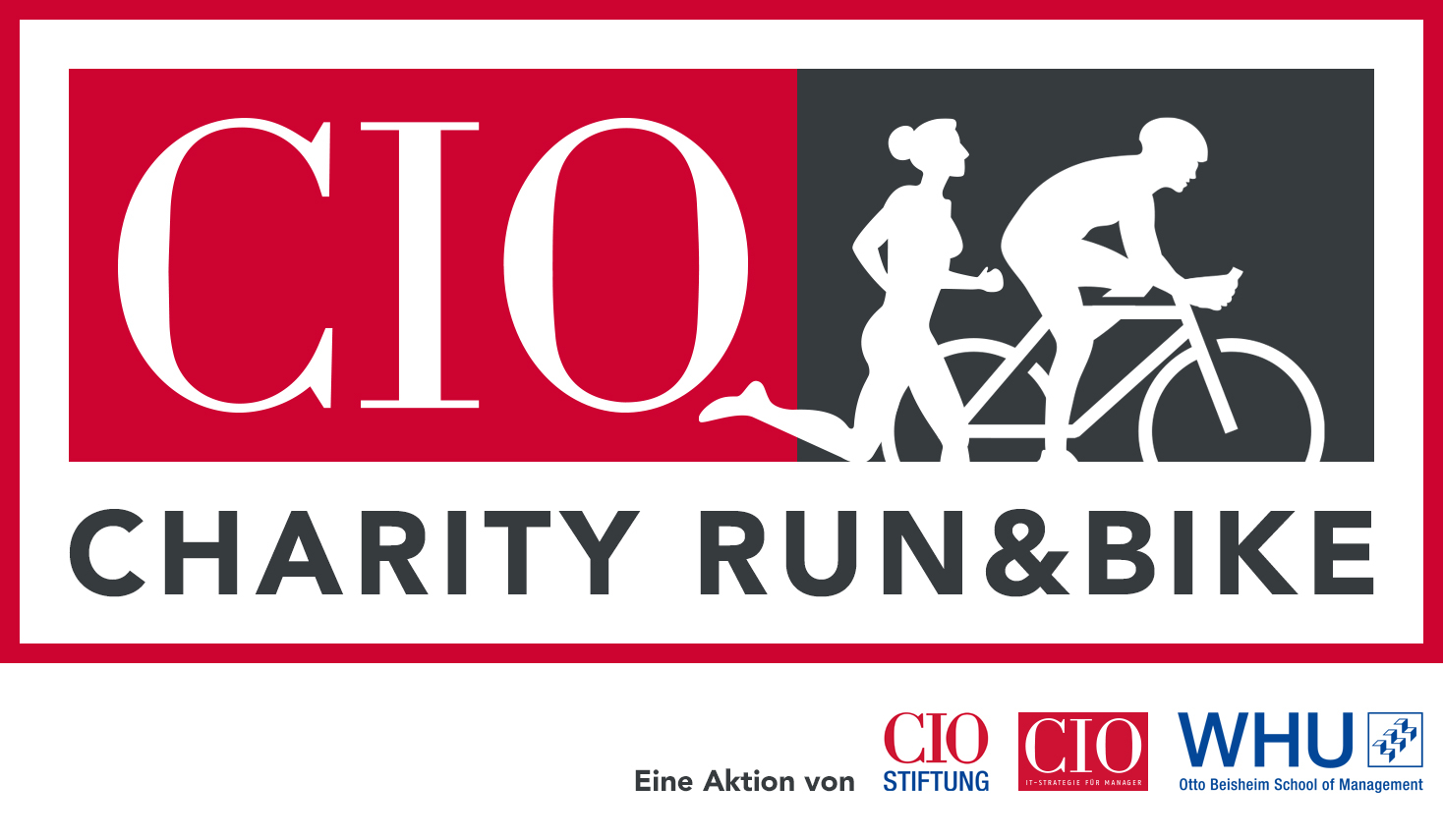 May 20 – June 6, 2022
LIVE
CIO Charity Run & Bike
The donations from the CIO Charity Run & Bike 22 benefit non-profit organisations that support and improve the integration of disadvantaged children and young people in Germany. For more opportunities and fairness in education.
FACTS
CIO Charity Run & Bike 22 is an integrative remote run & bike initiative. For every kilometer run, cycled and rolled by the CIO community, CIO-Magazin and the sponsors of the campaign donate a fixed amount to a good cause. Direct donations from participants and their companies complement the donation pot. The common goal is 100,000 euros!
PARTICIPANTS
Approx. +1,000 Participants
CIOs, IT managers and friends & family of the IT community
ADVANTAGES
Benefit from awareness of the participants in the campaign:


Sponsor branding (logo) on the official running shirt and website
Presentation as official sponsor on the website www.cio-charity.de (video)
Hash tagging in the accompanying social media campaign on LI, TW, FB, XING
Mention in accompanying editorial coverage (3 articles) on COMPUTERWOCHE and CIO magazine
Use the campaign as a team building measure for your own employees!